So, you want to gift your friend something for his birthday but are confused as to what might be the best gadgets under 500 that you can find. Or you want to buy something on the cheap for yourself and make yourself happy. No, we aren't judging you, but we rather have a list of products that will help you to find the best gadget under 500.
The Best Gadgets Under 500
1) Portronics Ringz POR-787 Universal Mobile Holder and Stand 
Phone holders are useful, especially in the car. They are useful in particular to watch movies and videos. This is, therefore, one of my favourite gadgets under 500.
This Smart Ring can be stuck on any mobile surface, and then its ring can hang on car dashboards or any wall to hang the phone. The strong adhesive gives safety to Smartphones or tablets.
2) Milton Medical Box

A cost-effective yet life-saving item on the list. If you can afford to get only one item on the list as of now, then the Milton Medical box is the one.cMilton is known for their great quality products and the medical box is no different. It can be easily carried in one's car or truck and will definitely come in use some time. It has built-in compartments, so you can separately store different meds and things and get them out when required without wasting any time.
3) AmazonBasics 4.0 Amp Dual USB Car Charger

If you travel a lot, then having a car charger is a must. This ensures that while you drive around using your phone GPS, you are also juicing it up at the same time. The AmazonBasics 4.0 Amp Dual USB Car Charger specifically does that and does it really well. The dual charging port ensures that you don't have to fight with your plus one for the charger.
A great lightweight, compact and handy accessory for a car. The price of the product goes marginally higher than the Rs 500 mark, but we decided to include it anyway.
4) Generic Engrave-It Handheld Battery Operated Engrave Tool Pen
Permanently label all of your essential items! Engrave It allows you to engrave nearly anything you can imagine on almost any type of surface: wood, metal, plastic, leather, glass, and much more. Do you know that Law enforcement won't return stolen property unless its identifiable? Use Engrave It to permanently label and protect your valuables. It is safe and easy to use. And the best part? It works just like a pen.
5) Mobile Gear Flexible 10-inch Mini TriPod for Camera and Universal Smartphones
You are using a rack of books to balance your phone while you click a portrait of yourself by your phone's rear camera. We have all been there. Haven't we? Well here is a cool gadget under 500 to solve precisely this problem.
This tripod is portable into put in any purse backpack or jacket pocket. It features three flexible wire legs and rubberized ball feet. Each leg of the tripod has black balls & socket joints that can rotate 360 degrees. The rubberized ring and foot grips provide enhanced stability on steep terrain.
6) BoAt BassHeads 152
Getting quality earbuds under Rs 500 is very difficult. But, the boat has made a product that we can't ignore. Boat Bassheads 152 is a quality product with 10 mm drivers, and a gold plated 3.5 mm jack. To improve durability, the jack is angle does it doesn't easily break and stays comfortable while playing games.
The product is available in many colours and also has a built-in mic and controls for taking calls and changing music, play, pause operations.
7) MIVI Type-C to USB A Female OTG Adapter For Type-C OTG
MIVI Female OTG adapter connects USB-A (flash drives, keyboards, mice) to USB Type-C devices (smartphones, tablets, laptops). Plugin and use computer peripherals like a flash drive, keyboard, hub, or mouse with your USB-C equipped phone or tablet.
It also has a compact metallic build. It is so small that you can fit it into the coin pocket of your jeans.
8) Metal Mesh Desk Organizer
If you are a geek like me, then keeping your desk organized is one of the most problematic situations you might generally find yourself in. But, no more the Metal Mesh Desk Organizer is going to solve your problems by storing all your desk essentials cleanly. From pens, pencils, erasers, sharpeners, copies, cables and more, anything can be stored in the organizer.
Since the product has a mesh design, you can always see where which thing is stored. An excellent product to keep your desk organized and one of our favourite picks for gadgets under 500.
9) boAt Rugged v3 Extra Tough Unbreakable Braided Micro USB Cable
Pairing your phone or car charger with a quality micro-USB cable is necessary. This is why the boat rugged v3 extra-tough cable makes it into our list of gadgets under 500. The cable doesn't do any fancy stuff and is a normal product. But, the USP of the device is that it is very rugged and won't get damaged easily. This makes it great to throw it into your backpack or your car where it gets tossed around more often.
The cable also comes with a solid 2 years warranty. If you are looking for a cable under Rs 500, then the boat rugged V3 is the right choice.
10) Metal Trigger Brass Nozzle Water Spray Gun
If you have a beautiful garden which needs to be taken care of or you do clean the backyard more often them the Metal Trigger Brass Nozzle Water Spray Gun will come in handy. The device is completely made of metal and is of really high quality. It makes the entire experience of cleaning a lot better. The spray also has a very comfortable grip that makes the process of using it very easy.
The spray is for multiple uses and can be used for both cleaning and watering purposes. It is a great gadget under 500 and is a must-have accessory for your garden.
11) Sandisk 32gb Class 10 SD card

Most smartphones nowadays don't support MicroSD cards or don't need one due to high inbuilt storage. But they are still essential for cameras and also useful to transfer data using a card reader. This is where the Sandisk 32Gb Class10 Micro SD card comes to use. It has great read and write speeds and works as a great option to store your data.
Also, if you have a phone with Micro sd support that this becomes an even better gadget for you. A great gadget to have for anyone.
12) USB Cigarette Lighter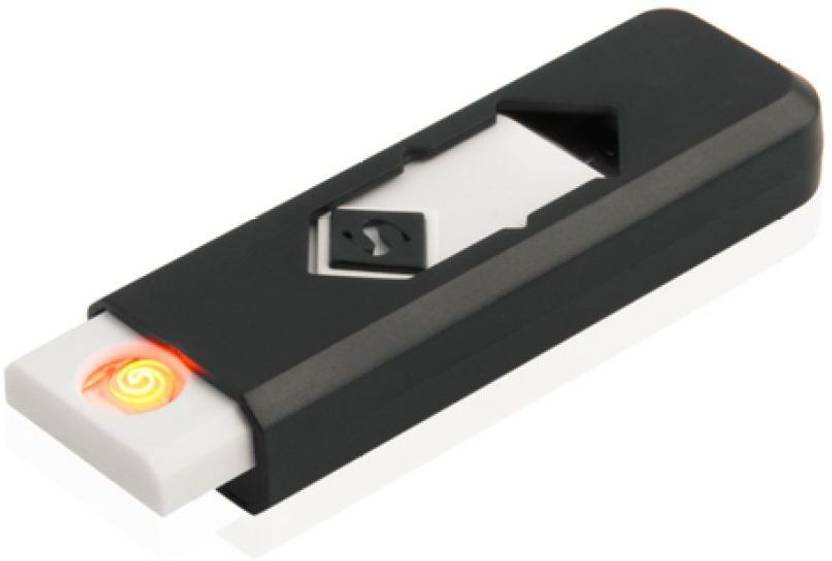 If you are a smoker, then the USB cigarette lighter will be a really great gadget for you. The USB lighter removes the hassle of buying a new lighter every once in a while because of its rechargeable option. The lighter has a coil which heats up when pushed outwards. It also does not have any flame and looks really cool while using. You can also use it to light up strips of papers or other things that catch fire easily.
13) Air Vent Universal Car Mount Holder
Having included a car charger to our gadget list, it was essential to include a phone mount too. The Air Vent Universal Car Mount Holder works great for all devices and is a great option for those who use GPS on their smartphones. It fits perfectly in the ac vent of the car and holds your smartphone firmly. A must-have accessory for a car owner no matter how less or how frequently they drive.
14) Portronics Swipe POR-756 2-in-1 Screen Cleaner
Is it just I or everyone has this problem of excessively touching their laptop display and then ending up with huge fingerprints on the screen?
Well, Portonics Screen cleaner is here to help. It is one of the best gadgets that you can find under 500 and the one I found the most helpful and useful. With one single wipe, I can wipe out every particle of dust and every fingerprint from my screen and trust me when I say this; it works like magic!
15) Mist Maker(Humidifier)

A great product to have in your bedroom. The Humidifier works great as a decoration accessory and at the same time creates a great essence in the room. If you use scented water, it can also act as a room freshener. It helps in keeping the skin fresh and create a natural vibe in the room. For many people it also acts as a great gasdget to reduce stress. It is priced slightly higher than 500 but its worth that extra cost.
---
These are our list for the best tech and the best gadgets under 500. If you have a higher budget, I implore you to check our articles for the gadgets under 1000 and 1500.